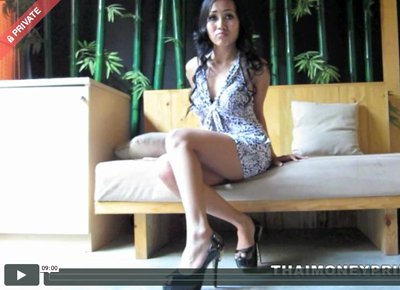 That's right slaveboy, it's friday night! I'm going out with my friend Lisa, you know the drill. It's the same every friday night, you're going to be staying home alone worshiping me while stroking your little willy and making payments for luxurious items, buying sissy clothing from my store which later on I'll dress you up later in during a Money Slave Cam session. Of course, not tonight as I'm going out in the real world, you know that world where you have to socially interact with other human beings, laugh and talk? Something you could never do, you hate it. I know you do, you were that kid in school that got bullied, you are the college that sits only during lunch and that never gets an invite to a party. There's only one person in this world that actually wants to talk with you – that's your Thai Princess.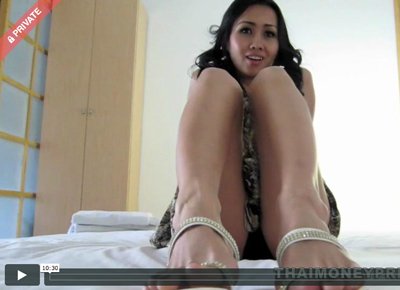 Today I went to get my hair done - there wasn't much reason to go as I know I am beautiful but one of my slaves paid me 200 euro to get it done. The salon cost me 70 euro only so I had 130 euro left to go shopping! As you know by now, my favorite shopping item is? Yes, shoes! Good slave you read my profile. It goes to show why you your obedient self is still here today. In honor of my new shoes I'm allowing you the next 10 minutes, yes your princess doesn't have much time for you as I have a massage appointment to keep my skin silk to worship my pretty feet while I am humiliating that little peanut in your pants, can you even find it when you go to the toilet slave? I don't think you can.. but once you found it.. I'll be slapping your little peanut with my sparkling gold shoes till you squeal like a little pig and bend your knees down like a little puppy while begging me..
Today your princess just wants to relax and enjoy the many luxurious items I posses. I have no time for you slaveboy! Haha.. let me tell you something - how much I enjoy it slave.. you have no idea! All the gifts and money showing up randomly when I wake up from a princess nap.. the money a princess like me deserves. All this money you are spending on me fills my princess heart with happiness, you should know how careless I spend it on expensive items such as Channel make up sets, dozens of fresh roses every day (love the smell), Burberry and Gucci perfumes, my pink cute smartphone - no idea how to use it and of course clothing.. especially high heels! Anyways today I feel like being pretty with make up and perfume collection, enjoying my little princess collection (yes, you slave you heard it right. Little, I deserve more!) while my slave keeps bugging me..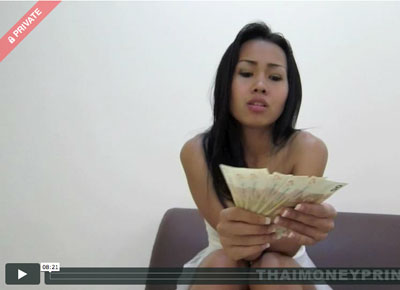 Why are you still here slave? Don't look at me like that you piece of shit. Your princess is to busy today exploring, my lovely finger nails, my beautiful hair, don't forget my pretty feet and silk brown skin. Your princess is irresistible isn't she slave - you know it and that's why you are here right now - reading word by word, I am your nemesis putting words into your mind demanding you to kneel for and kiss my expensive bright white and glittery heart shaped high heels. Mmmm yes my slave, slowly kiss, lick and worship my pretty feet with dark painted nails in these fancy shoes you have bought for me... and then after I want you to do something for me slaveboy... handing over your wallet - your only possession that makes me wanna talk and spend time with you. You don't wish to upset or worse make your Princess angry do you slave?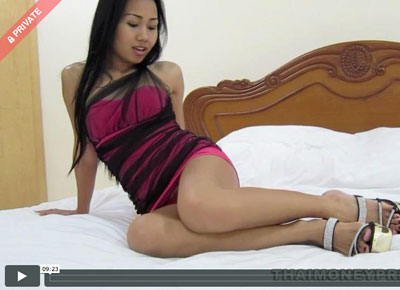 Eager to finally get to know me slave? You should know I'm a beautiful spoiled, naughty and sexy 21 year old Money Princess from Thailand.. In the world of BDSM and Financial Domination better known as Thai Money Princess or ThaiPricess. Behind my sweet smile hides a strict and pervert dominatrix that's after one thing only: Your money. Let me tell you right now piggy - I occasionally like to swear at you - calling you a Loser, Wanker and Ugly. How ever, I enjoy the most too humiliate my slaves personally by controlling masturbation, giving assignments and sometimes, just sometimes when the mood strikes I'll give a little back by allowing you to touch my silky brown Thai skin and massage my feet... or maybe not ;-) Unless you are broke I will control all aspects of your life by giving you assignments that will give you suffering while I stand there laughing at you..